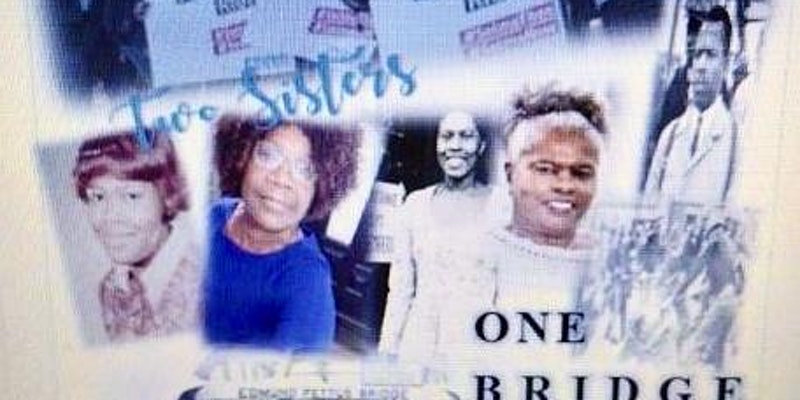 This event already happened. Watch the video here:
Join the League of Women Voters Detroit and the Detroit Public library for a special on-line event on Tuesday, February 8th, 2022 from 6-7:30 p.m.
About this event
Giants walk among us still. The personal story of two sisters who took part in three marches for voting rights in Alabama in 1965.
Since our country's founding, thousands of Americans have fought for the right to vote, mostly non-violently, though their protests were often met with violence. Given the sacrifices made to extend this right, it is doubly disappointing how low voter turnout has been in recent elections.
Detroit League member Charles Thomas Jr. draws on his family's 1960s history fighting for voting rights, as he launches an initiative to encourage voter turnout in this election year. Michigan, along with the other states, is redrawing state and federal districts based on the 2020 census figures. Your district might change, and new voting patterns may not match what you have seen in the past.
Two of the giants who still walk among us are Thomas' aunts, Alice Moore and Denise Holt, who took part in voting rights marches in the 1960s. As teenagers, they joined John Lewis and SNCC in all three marches that eventually went from Selma to Montgomery. They will share their memories of those marches, and their reflections on the current state of voter apathy.
If you need accommodation for accessibility, including ESL interpretation, please notify the organizer by 4:00 p.m. Eastern 2/5/22.
League of Women Voters Detroit and the Detroit Public Library are partnering in talks promoting voter education and tools for action.
Photo of Selma to Montgomery March from the Library of Congress. Composite image by Valerie Thomas of Valuprinting.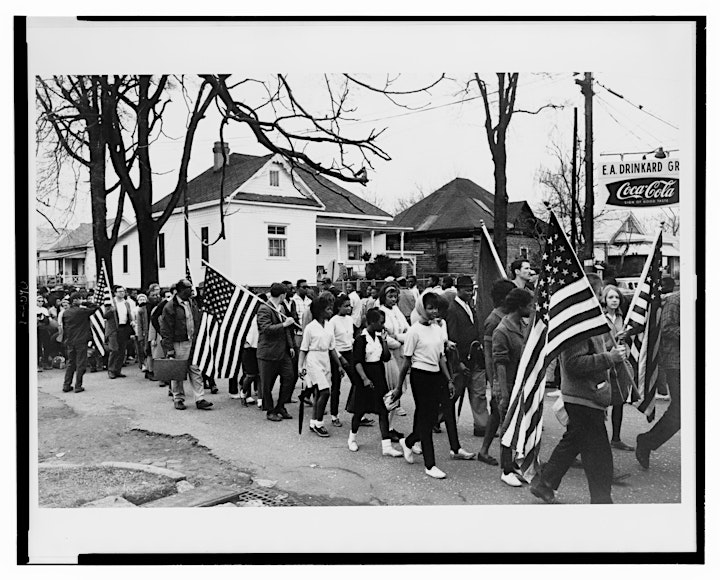 Hope to see you at 6:00 p.m. on February 8, 2022 for this special on-line event. To attend, you must register here.