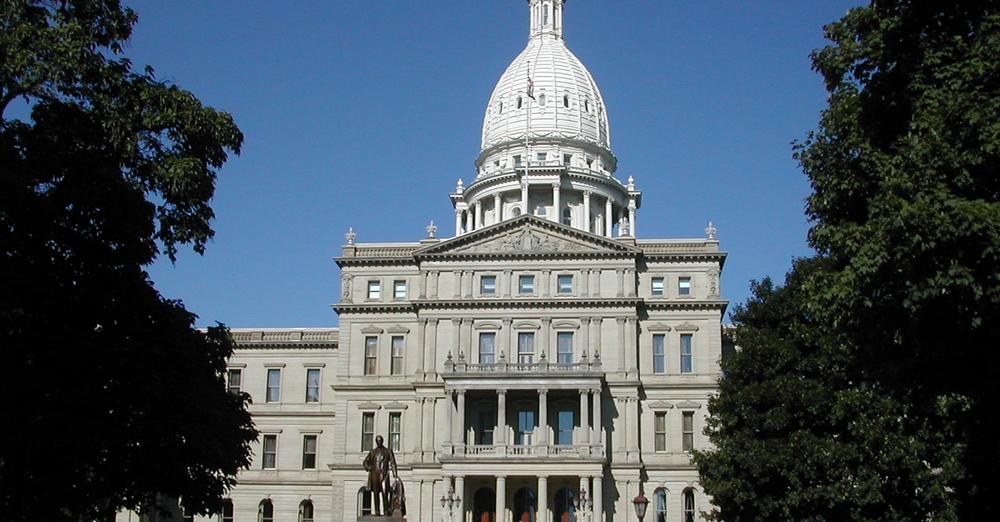 Voting Rights Advocates: Legislature Must Clarify, Codify Recount & Challenger Provisions This Session appeared first on11/2/23 om Promote the Vote Michigan
LANSING – Today Promote The Vote called on the Legislature to immediately move to clean up the state's laws regulating the recount and election challenger processes to ensure that voting and vote counting run smoothly in the 2024 elections.
Advocates have proposed a bill to clarify the challenge procedure and provide guidance on challenger rights and limitations. The bill also clarifies the process around permissible and impermissible challenges, revises current law on the process of challenging the registration of voters, and spells out equitable due process for voters whose registrations are challenged.
"We have an opportunity to solve a glaring problem in state election law, but that window is quickly closing," said Micheal Davis Jr., Executive Director of Promote The Vote. "Abuses of the challenge- and challenger-related laws surfaced in 2022 and must be addressed to provide due process for voters, certainty for clerks, and to prevent bad actors from sowing chaos and instability around our elections."
In 2022, Michigan saw tens of thousands of irresponsible and unlawful challenges to voter registrations. These challenges disproportionately targeted older voters and Detroit voters. The registrations of numerous military voters were also challenged. Voters will remain vulnerable to these challenges today and in next year's elections unless the Legislature takes action right away. The Legislature must clarify the requirements for bringing challenges and provide due process for voters whose eligibility to vote is challenged, and it must do so by the end of the current session in order for the changes to take effect in time for the 2024 elections.
Advocates also urged the Legislature to consider and pass Senate Bills 603 and 604, addressing frivolous recounts in cases where a recount could not possibly change the election result, streamlining the recount process, clarifying the powers of the boards of canvassers, and modifying the standards for recounting precincts.
"State lawmakers need to act now to clean up the recount process for 2024 so it can be used as it's intended, not as a tool of obstruction," said Paula Bowman, Co-President of the Michigan League of Women Voters. "In the last statewide recount in 2016, unnecessary procedural hurdles left clerks and election workers with only seven days to complete a statewide recount, an incredible challenge that was only avoided through intervention by the courts. A repeat of this process in 2024 would be devastating for trust in our statewide voting and elections systems."
Uncertainty over what rules will govern challenges in 2024 create openings for bad actors, make it difficult for clerks and election workers to plan, and threaten to suppress voter participation. It is far better to have these key issues decided transparently through the legislative process, in advance, and with input from clerks, rather than litigated in the courts.
###
Promote The Vote is a statewide coalition of nonpartisan organizations dedicated to preserving and protecting voting rights in Michigan.
The post Voting Rights Advocates: Legislature Must Clarify, Codify Recount & Challenger Provisions This Session appeared first on Promote the Vote Michigan.