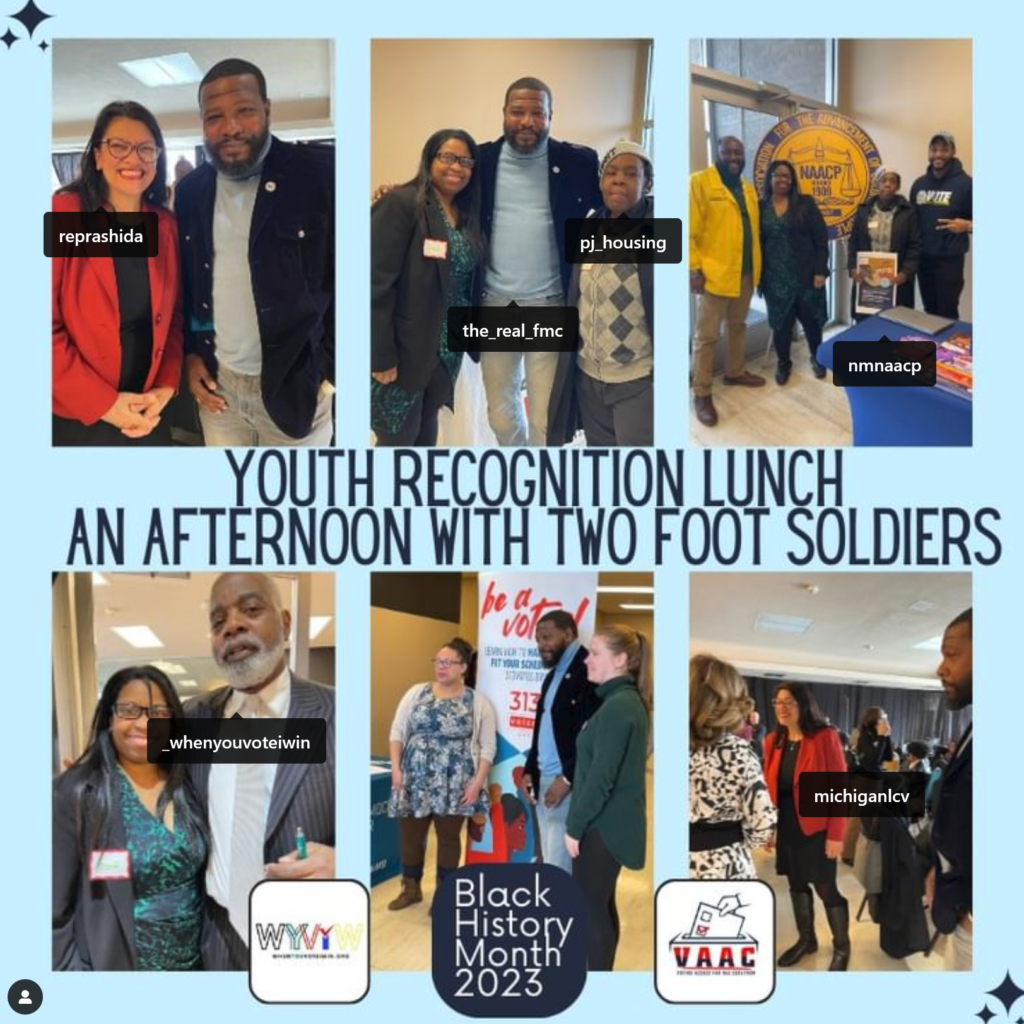 VAAC – Voting Access for All was invited to attend this amazing event hosted by When You Vote I WIN Youth Recognition Lunch: An Afternoon with Two Foot Soldiers: Meet Sisters Denise Holt & Alice Moore.
It was an incredible afternoon. We had the honor of meeting two foot soldiers, Sisters Denise Holt & Alice Moore, who walked the Edmund Pettus Bridge in Selma, Alabama in 1965 to fight for the right to vote. They shared their personal accounts of the march and it was truly inspiring.
We were thrilled to see Congresswoman Rashida Tlaib Marvin Cotton Jr. Michigan Naacp and Michigan League of Conservation Voters, reinforcing the importance of civic engagement.

What was especially heartening was seeing the younger generation in attendance, invested, involved, and passionate about civic engagement. It gives us hope for the future of our democracy. Thank you again, Charles Thomas, Jr., for including VAAC in this beautiful event! 🖤
Watch the Facebook Live video of this event HERE.