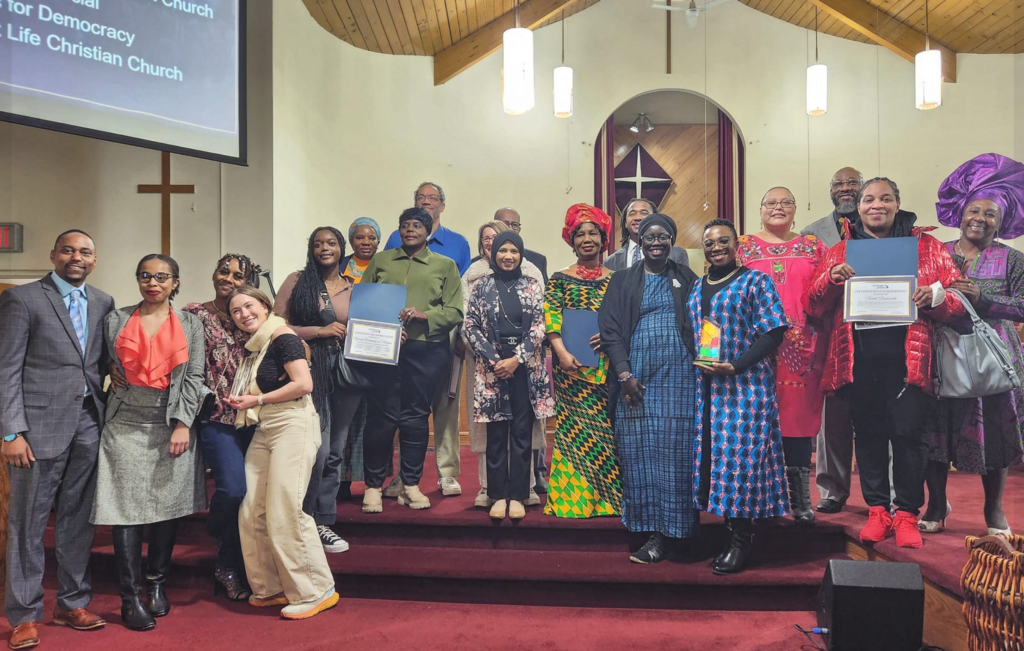 On Monday, January 16 2023, Michigan United held their first Dr. Martin Luther King Jr. Justice Assembly & Awards Ceremony at the Pleasant Grove Missionary Baptist Church to honor folks from our communities who are running with the torch of justice and have made a difference in our communities. We are beyond humbled that VAAC chairperson, Daniel Jones, was honored for his work with VAAC and in our communities.
Danny encouraged dialogue that strengthened solidarity between communities impacted by mass incarceration. He dedicated himself to advocacy and raising awareness around voting rights and prison reform in Michigan's state prisons and across the nation. As our Chairperson, he was committed to uplifting the vision and mission for all individuals impacted by the justice system, along with their families and community.
Danny stood on every opportunity to hold up those behind the wall and organize against unjust policies. Thank you to our dear friends at Michigan United for posthumously honoring Danny Jones and all our fallen justice warriors.
VAAC congratulates all of the winners and honorees from Michigan United's first ever Dr. Martin Luther King Jr. Justice Assembly & Awards Ceremony! Each award recipient serves as a representation of the life and legacy of Dr. Martin Luther King, Jr., with an emphasis focused on serving above themselves toward the betterment of our community. Congratulations to all recipients for their commitment and leadership. Watch the full ceremony here.
Mamie Till Political Healer Warrior Award: Dr. Ijeoma Nnodim Opara
Winnie Mandela Freedom Fighter Award: Fatou Seydi Sarr
Martin Luther King Jr. Award: Rev. Dr. Oscar King III
Justice Warrior Award: Audrey Gerard
Ryan Bates Founder Awards:
Organization of the Year – Michigan Voices
Organizer of the Year – Shanay Watson-Whittaker