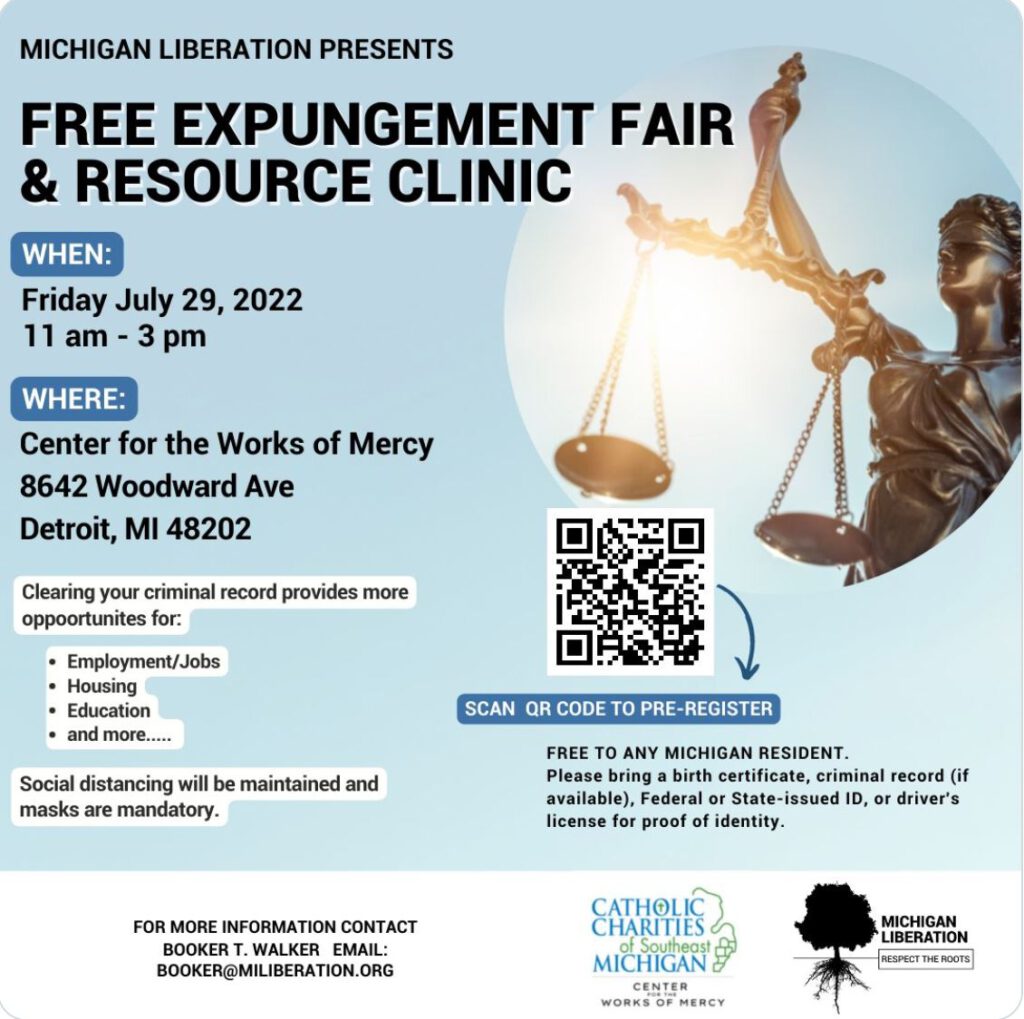 Free Expungement Fair Slated for July 29, 2022 in Detroit
Do you have a criminal record?
You may be eligible to have it removed through a process called expungement!
Michigan Liberation is excited to host a clean slate expungement fair July 29th, 2022 from 11 am – 3 pm at Center for the Works of Mercy 8642 Woodward Ave, Detroit, 48202
Legal professionals will be available to evaluate your record, discuss options and assist with expungement filings.
FREE TO ANY MICHIGAN RESIDENT.
Please bring a birth certificate, criminal record (if available) Federal or State-issued ID, or driver's license for proof of identity.
Micbigan Liberation looks forward to assisting you with your expungement process.
If you have any questions, please email [email protected].